Products You Don't Want to Miss
WOOD SCRAPER
Safely and easily clean your grill without the problems of your old wire bristle grill brushes. Customize fit to any grill grate to help remove tough, burned-on food.
BARBECUE CADDY
Never drop a thing! Now it's easy to carry condiments, tools and more in just one trip.
KICKSTAND TOOLS
Nobody likes a mess around the grill. Prop up your tools with elevated handles, so the cooking area and your tool stays clean.
SPIRAL GRID BRUSH
This is not your ordinary brush! Remove food residue from grill grates quickly, easily and safely. Stainless steel coils form to any grill grates for optimum action.
HERSHEY'S S'MORES GLO CADDY
Easily transport everything you need for creating HERSHEY'S S'mores in one convenient caddy. A removable tray inside holds your HERSHEY'S chocolate bars, graham crackers and marshmallows safely in place.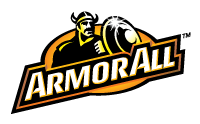 ARMOR ALL COVERS & MATS
Protect your grill, patio furniture and deck from the elements all year long. Easily secure and remove the cover from your grill and furniture with the unique Zip It™ feature. Each cover is made of high grade materials engineered and tested for strength and durability.